Skip to Content
Enroll Your Child in Our before and after School Program
Every parent understands the stress that comes with finding a before and after school program for their children. Many parents' work schedules don't allow them to take their children to school or be there when they come home. We understand this. Just Children Child Care offers after-school care to parents in the Philadelphia, Bucks County, and South Jersey region. Our program offers a safe, fully-supervised environment for elementary school children. In addition to providing a calm environment for completing homework assignments, our before and after school programs offer a place for your children to have fun. From crafts to computers and sports, your child will have a structured environment to explore and learn independence.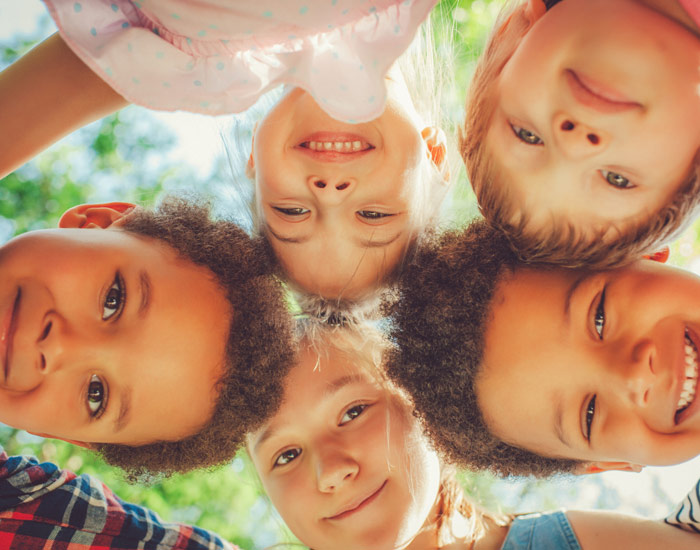 Make the Most out of Your Child's Education
Fewer emotional and behavioral problems: Studies have shown that children who attend before or after school programs have an easier time connecting to students their own age. Many of the programs we offer in our before and after school program encourages collaboration and play. We teach our students self-respect and to respect others.
Your children will learn healthy habits: We keep your children physically active. Part of our before and after school program includes athletic activities. Boys and girls interested in sports will love to spend a few hours engaging in athletic pursuits with their fellow students.
We make sure your child is included: If your child has trouble dealing with the cliques at school, our before and after school program can be a great way to improve their social skills. Our social activities will not only encourage teamwork, but they also increase their sense of belonging.
We can provide academic support: We want to work with you to help get the most out of your child. We offer an individualized approach to before and after school care in Philadelphia. That means we pay attention to each student. We'll make sure your concerns are addressed and that they receive the extra help they need.
We help build confidence: Every student has their own needs. We want to instill in your child the confidence they will need to succeed throughout their schooling.
We Are Excited to Hear From You
In addition to our Philadelphia locations, we have 8 other locations, fully-staffed with certified teachers. As part of our mission to provide a safe place for your children to learn, all of our educators are CPR-certified. Parents throughout New Jersey and Pennsylvania can attest to our professionalism and the caring and nurturing environment we create at each of our locations. Please feel free to use our online form if you have any questions.
Now Enrolling!
Full or Part-Time Flexible Days Available