Skip to Content
Enroll Your Child in Our Before and After School Program
Before & After School Care in New Jersey & Pennsylvania
Just Children: Providing Exceptional Children's Programs
Parents across Pennsylvania and New Jersey find themselves with unique child care needs. You may need to go into work early, so you also need a place to send your child for before-school care. Yet more parents can't leave work in time to pick up their child from school and need premier after-school care. No matter your need, Just Children wants to help. Our before and after school programs are designed to give your child a safe place to do homework, play games, and socialize with peers. Our multiple locations throughout the region are here to provide you with peace of mind that your child is being cared for by compassionate, qualified individuals.
Fewer Emotional and Behavioral Problems
Young children often struggle with emotional and behavioral problems, especially when they go off to school for the first time. However, those who participate in before or after school programs tend to have an easier time connecting with their peers. These connections are essential to emotional development. After all, a child who feels excluded from their peers is more likely to act out or have difficulty regulating their emotions. Through collaboration and play, kids involved in our after-school care learn self-respect as well as how to respect others. Learning these skills early will set them up for success in upper elementary school, high school, and beyond.
Academic Support and Homework Help
Struggling in school can zap your child's self-esteem. Though you want to help, you may not have the time or ability to provide assistance with math homework or English essays. Fortunately, the team at Just Children is well-equipped to provide academic support in a variety of subjects. We take an individualized approach to homework help, which means your child will receive assistance tailored to their needs. Whether your child has trouble understanding math equations or needs some extra guidance when it comes to reading and writing, we're here to offer support.
What Will My Child Do in This Program?
Before and after school care looks much different depending on the program you choose. At Just Children, we strive to make our programs both educational and enjoyable for school-age children. Your child will have the opportunity to learn and grow in a fully-supervised environment. You'll have peace of mind, and your child will have fun. When you enroll your child in our program, expect the following:
Homework help
Arts and crafts
Computer time
Sports participation
And much more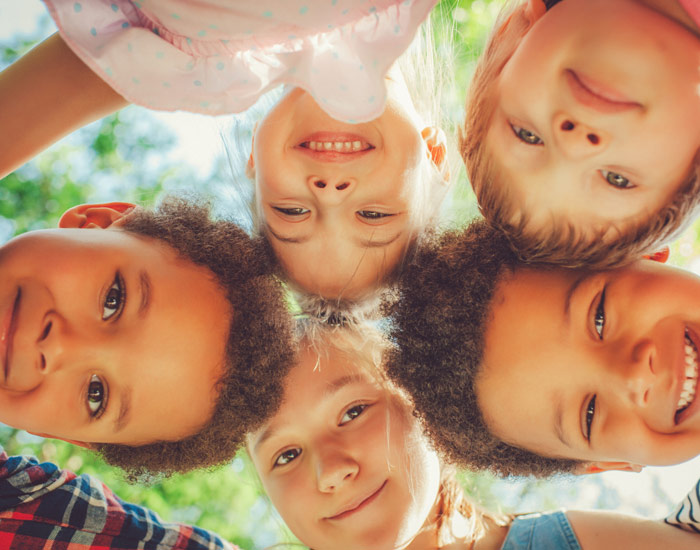 Conveniently-Located Parent Resources
Parents will find everything they need to know about our children's programs under parent resources. We make these easily accessible so you can stay in the know. Here, you'll find information on tuition, enrollment, and emergency school closing. Parents can also download all the necessary parent forms online from the comfort of their own home. Be sure to ask our staff about how you can stay involved with Just Children and participate in visitation days, parent workshops, activity nights, conferences, and much more.
An Environment that Makes Learning Fun
At Just Children, we believe the best way to educate children is to make learning opportunities feel more like play. While we offer numerous activities just for the sake of fun, we also provide plenty with an educational component. However, no grades are attached to learning at our child care center. This means your child won't feel pressured to perform a certain way, and therefore they won't simply memorize the material instead of engaging with it. Our approach to learning is especially effective for children with attention or learning issues. We're dedicated to cultivating a love of learning in children's early years.
Idle Hours Become More Time to Learn
Without an excellent before and after school program, your child might be left home alone watching TV. While there's nothing wrong with watching your favorite shows or playing video games, much of this time could be better spent learning. Our programs allow children to learn in a comfortable, safe environment, while still ensuring they're having fun. Just Children does not have the same stringent rules and guidelines you'd find at a typical public school. Because of our commitment to an individualized and informal approach to education, children grow in their love for learning.
Hone Social Skills and Make Friends
Does your child have a hard time making friends? If so, they certainly aren't alone! Navigating social situations is challenging, especially for shy children. At Just Children, our after-school programs are committed to helping children hone their social skills and perhaps come out of their shell. As a member of our program, they'll feel included as part of a group. We not only encourage teamwork, but we also promote a sense of belonging. Throughout your child's tenure in our before and after school programs, they will have more interaction with their peers and develop a sense of confidence in social situations.
Positive Experiences with Authority
Public school teachers and bus drivers are excellent role models for children. However, they're still only one person and can't offer individualized attention. At Just Children, we strive to provide personalized, positive experiences with authority figures. Our team members are excited to work one-on-one with your child, providing them with an experience they may not receive at a public school. Because of this personalized approach and mentorship system, children are less likely to be susceptible to bad influences. Our team is dedicated to replacing potentially negative or ambivalent experiences with positive interactions with authority.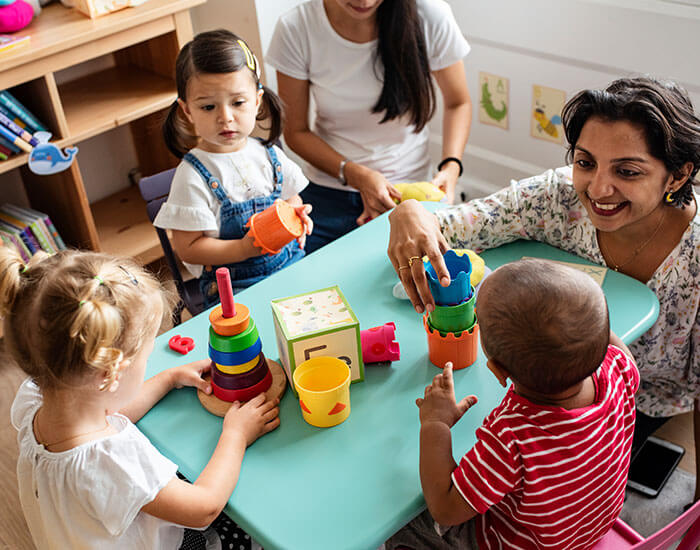 Note the Numerous Benefits of Before & After School Care
When we consider a before or after school program, we're often motivated by problems with our own schedules. Ensuring your child is safe while you're at work is certainly the top priority. However, make sure to consider the other benefits your child will reap as a result of their enrollment in our children's programs. There's no shortage of reasons to send your child to a premier before or after school program. Learn more about the specific benefits below.
Learning Healthy Habits from a Young Age
Instilling healthy habits in your child can be difficult, especially if you have a busy work schedule. Fortunately, our team is here to help your child develop those habits that will carry them through life. Our after-school programs promote an active lifestyle for kids of all ages. We provide a plethora of athletic activities, and interested children can spend a few hours a day doing what they enjoy. In fact, studies show that regular physical activity actually contributes to improved mental wellbeing as well. Throughout the afternoon, we'll ensure your child is engaged.
Building Confidence and Self-Esteem
Confidence and self-esteem don't come easily to every child. Fortunately, Just Children is here to help your child build the confidence they need to succeed in the coming years. With a strong sense of confidence, children are more likely to find success in their schooling, far beyond their time in before and after school care.
How to Enroll in Our After-School Programs
Our children's programs involve a quick and easy enrollment process. Our application for enrollment is only one sheet of paper and can be filled out in just about 10 minutes. We'll need your contact information, emergency contacts, and some basic care information about your child. Once we've received your application, we'll notify you of your child's acceptance as soon as possible.
Contact Our Friendly Staff Today
If you're interested in our before and after school programs, don't hesitate to get in touch with our staff. We're excited to provide your child with homework help and a comforting atmosphere that will help them grow. Whether your child loves sports or has a penchant for arts and crafts, there's something for them at our children's programs. Contact us today to learn more.
Now Enrolling!
Full or Part-Time Flexible Days Available