Skip to Content
Infant, Pre-School, & Kindergarten Child Care in Medford, NJ
Just Children Child Care Centers Make Learning Fun
At Just Children Child Care Centers, we're committed to providing parents with a wide range of exemplary childcare services that will give their children the skills and tools necessary to succeed. With decades of experience, our educational professionals combine the latest innovative technology and trusted teaching methods to fit your child's needs in Medford, NJ and the surrounding areas, including Bucks County, Philadelphia, and Feasterville-Trevose, PA. From infant and toddler childcare services to before and after school programs, we have something that's a perfect fit for every family. Reach out to our enrollment team today to discover which program is best for you!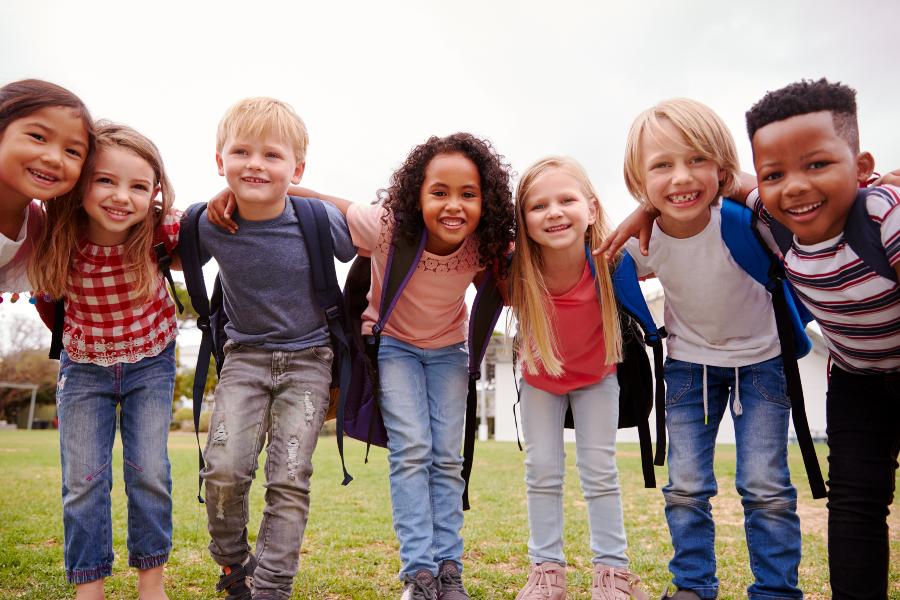 Complete Child Care Services in Medford
Just Children in Medford offers a broad range of programs to help children reach and exceed developmental goals during each stage of their education. Our programs are tailored to each specific age group, and our state-licensed teachers use age-appropriate techniques and curriculum to challenge and prepare them for next year. Our year-round childcare programs include:
Infant & Pre-Toddler Child Care – Our pre-toddler program is the perfect environment for your child to play safely and build a foundation for learning. Our educators sing songs, read, and customize their care to meet your child's needs.
Toddler Child Care – Your child will love exploring their curiosity in a safe and nurturing environment. With small class sizes, you can be sure your child will receive the support they need.
Pre-School – Our preschool programs allow children to develop the cognitive and problem-solving skills they need to succeed throughout their educational journey. The safe and creative learning environment ensures your child is ready for future success.
Kindergarten Program – We maintain small class sizes and focus on the STEAM program in our kindergarten program, which emphasizes science, technology, engineering, arts, and mathematics.
Before & After School – In our before and after school programs, your child will participate in fun and exciting activities such as sports and art. Our educators build off the skills your child is already learning in the classroom. This is an excellent program for working parents.
Summer Camp – School might not be in session during the summer, but that doesn't mean the learning has to stop. Our summer camp programs invite children to learn about independence, healthy living, and how to make new friends while enjoying a wide variety of activities in a safe environment.
Contact Just Children in Medford, NJ Today
Just Children provides a safe, nurturing environment governed by the highest care, creativity, and learning standards. All our childcare programs are designed to nourish your child's education and enrich their experiences. From toddler childcare services to before and after school programs, we have something for every family in Medford and the surrounding areas, including Bucks County, Pennsylvania, and New Jersey. We can't wait to welcome your little one to our enriching educational programs. Contact us today to learn more and schedule an appointment with our enrollment team to visit one of our centers!