Skip to Content
Child and Toddler Care in Medford, NJ
CHILD CARE PROGRAMS IN MEDFORD, NJ
Family life as a parent can be busy and full of adult responsibilities like work, school, and errands. You also want the best possible care for your child while you work and manage daily life. Just Children Child Care Centers offers Medford, NJ families outstanding child care programs at our 130 Medford Mount Holly Road location. Our staff's extensive training and hands-on experience make them highly skilled at child care and education, ensuring your child receives warm, supportive child care. Children can feel safe and comfortable at our fully licensed and family-owned child care center. You get the benefits of an innovative classroom atmosphere, with staff staying current on the latest early childhood education methods. We're committed to providing the nurturing support your child needs while building their confidence.
130 Medford Mt Holly Rd, Medford, NJ 08055, USA
CHILD CARE PROGRAMS FROM INFANCY TO GRADE SCHOOL
If you need comprehensive child care options for infants, toddlers, or little preschool or kindergarten tykes, Just Children Child Care Centers can help. We have various child care programs for all these age groups up to grade school students. Additionally, our special programs are specially designed to support early childhood education while enriching their experiences. All our Pennsylvania and New Jersey child care centers include state-of-the-art equipment and entertaining playgrounds to keep children engaged in fun and learning. We also encourage children to explore creatively, and as a result, they develop positive decision-making skills. You can rely on our school atmosphere to care for your child with warm and nurturing care at any stage of their growth and development. Children enrolled in our pre-school learn language, basic math, and motor skills in a stimulating and encouraging environment.
The following are programs we offer children in these age groups:
 Keep your child busy during the summer with one of our camps. Summer camps combine learning with music, sports, computer time, and more.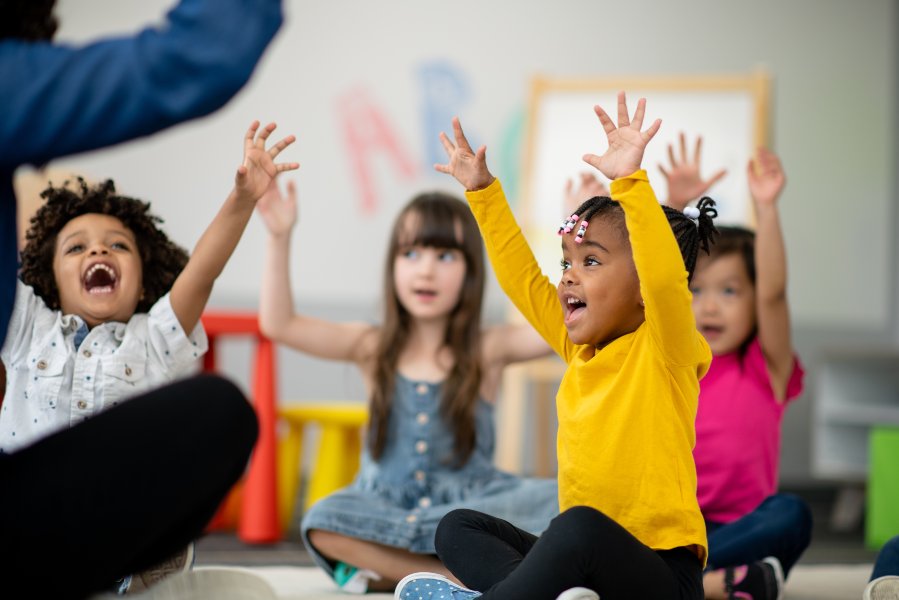 EXCITING PROGRAMS FOR SUMMER & BEFORE & AFTER SCHOOL
When you turn to Just Children Child Care Center, professional child care before and after school is easy. Our child care staff keeps your child happy and entertained in a safe and engaging environment. Children can come in before school starts or after they leave for the day and complete their homework. Meanwhile, parents can manage their adult concerns like work and errands without worrying about the school-aged children's safety or well-being. You can also entrust us with your children after their school year ends by sending them to our fun-filled summer camp. Your child enjoys gymnastics, movement, music, and outdoor fun led by a team of friendly caregivers watching over them. We ensure your child gets the support and entertainment they need to learn, grow, and enjoy their time with us.
CONTACT US FOR CHILD CARE IN PHILADELPHIA, PA
Just Children Child Care Centers' Medford, NJ location is an excellent place for children to enjoy a safe, fun, and nurturing classroom atmosphere. We cover various age groups, including infants, toddlers, preschoolers, kindergarteners, and grade school students. Our team's training and experience ensure your child gets a supportive child care experience as we enrich and entertain them. Children need a safe, fun environment where they can learn and grow with the comfort and joy of fellow peers and caring adults. We offer comprehensive child care programs covering infancy to grade school, using the latest child care and learning developments. Contact us today to learn more about our programs and facility if you're interested in registering your child for care at our center.