Skip to Content
Exemplary Childcare Program in Feasterville-Trevose
Just Children's Safety, Education & Fun For All Ages
Just Children Child Care Centers provide a fun and stimulating environment for children in Feasterville-Trevose, PA. We offer educational programs for every age from eight-week-old infants to elementary-age children. We're a fully-licensed, family-owned center with CPR-trained, caring teachers that work hard to mold the lives of your children. Since 1983, we've served the area with compassion and watched children grow into strong, educated adults. From our infant programs and after-school programs to our Summer Camp and kindergarten program, we offer programs designed to boost your child's education and give them lasting positive memories. We offer full or part-time flexible days for your convenience.
Programs for All Ages 
Just Children's programs focus on reading, methods of exploration, and math readiness. Our Feasterville-Trevose center has a beautiful outdoor playground area that is perfect for learning through play and stimulating the sense. We also have computers in every room so our children can safely learn about technology. During summertime, we go outside as much as possible so children can enjoy learning through field trips, organized sports, and nature study. Our childcare programs include:
Infant & Pre-Toddler Child Care – Your infant will be stimulated throughout the day with age-appropriate learning and playtime. We'll maintain their feeding schedule and napping schedule as well. Our physical motor skill development and color and senses play help infants thrive at a young age.
Toddler Child Care – We take a holistic approach to education, stimulating each toddler's love of learning through exciting curriculum. They get the perfect blend of playtime and education.
Pre-School – Our preschool child care programs focus on fun-filled curriculum. Our imaginative and innovative educational sources help children learn and grow. Preschoolers also have a healthy amount of playtime to encourage socializing and learning through play.
Kindergarten – Our kindergarten curriculum prepares students academically and socially for primary grades. They also get to enjoy outside play to balance educational learning positively.
Before & After School – Our before and after school programs give school-aged children a safe place to socialize with peers, do homework, and play.
Summer Camp – Summer Camp is an excellent way for kids to get out of the house during the summer and have fun. They go on field trips, participate in water play, and socialize with friends.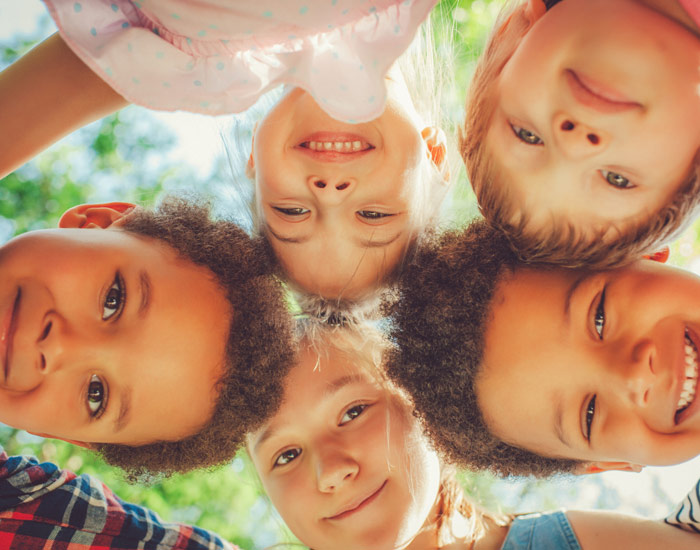 We Believe Learning Should Be Fun 
At Just Children, we ensure your child has a great time and learning through playtime. We challenge our students every day to learn something new in a different way. Our team of experienced instructors meets each child's unique needs with a flexible curriculum. Our curriculum in each program is specifically designed to help children develop essential cognitive skills, confidence, and self-discipline. Our partnership with Keystone STARS and Brightwheel program enriches your child's education in a fun and exciting way.