Skip to Content
Parent Resources & Child Care Enrollment
Just Children Provides Comprehensive Resources for Parents
At Just Children, we are committed to providing working parents and their children with a positive childcare solution. We know you want the very best for your kids, and we ensure they get the care and attention they need. You can head to work with the assurance that your children are being cared for in a loving and supportive environment. We have an experienced and professional early childhood staff that has undergone proper training, helping them to create engaging activities and a powerful curriculum to help your child grow. As a parent, we understand that you want to be involved and have a full understanding of the care your child receives. We've put together this parent resources page to provide all relevant info in one convenient location. Please reach out to us today with any additional questions.
Parent Forms
To make everything simple and easy, we keep all our parent forms online in one convenient location. Please visit our parent forms page to find PDF versions of our enrollment, emergency contact, tuition agreement, child health record, and parent handbook forms. If you prefer to fill out paper forms, you can stop by our location to get copies.
Program Affiliates
Just Children works closely with local organizations, including government child care services, community sports organizations, and other affiliates that promote the care and health of children. We're also a proud sponsor of local charitable organizations.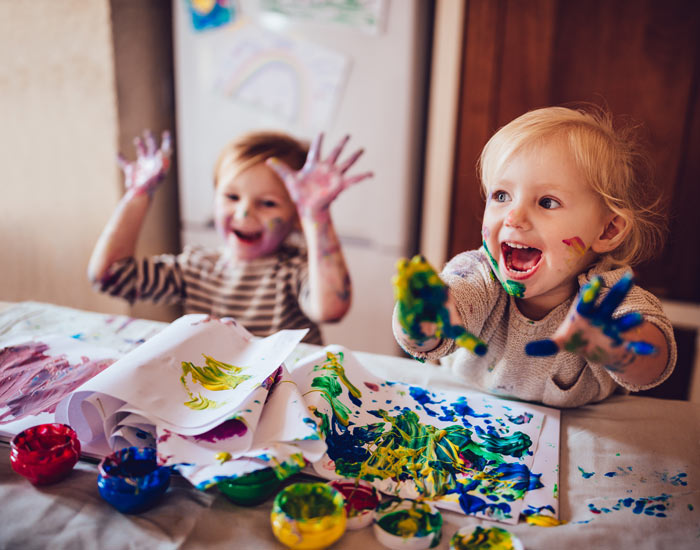 We Encourage Parent Participation
We want our parents to be involved in their children's programs, encouraging different levels of involvement based on the age of the child. We host various events at which you can be present, and you are always welcome to schedule appointments to speak directly with your child's teacher. Based on the age of your child, we encourage the following involvement:
Infants and Toddlers: If you have an infant in our program, you are encouraged to stop by any time to feed, cuddle, or play with your baby. As the parent of a toddler, you can make scheduling arrangements that will allow you to be present to share important moments with your child.
Preschool: If you have a preschool student, we invite you to spend lunch time at the center or visit during your child's breaks so that you can share a new activity together.
Kindergarten: We have a full kindergarten program with many opportunities for parents to participate. There will be the chance for visitation days, parent workshops, family activity nights, and formal and informal parent-teacher conferences, all of which can help to unify home and school.
Enrollment & Tuition
Infant and child care enrollment is easy at Just Children. We accept children between the ages of eight weeks and young school age, providing personalized care for each age group. All you have to do to apply is fill out our registration form and pay the registration fee. Please be aware that our registration fee is non-refundable. We offer specialized infant and toddler care, pre-school programs, and kindergarten care. Tuition rates will vary based on the program in which your child is enrolled. Our team can go over all the details to explain the breakdown of costs. Once enrolled, your child will be immersed in a world that helps them learn and grow. All our programs are designed to foster important life skills, setting your child up for success in school and later in life.
Emergency School Closing Information
With our locations, harsh snowy winters are inevitable, sometimes making roads dangerous or impassable. In these situations, emergency school closings are common in order to keep everyone safe. However, when this occurs, we promise to keep parents in the know. We have an excellence parent notification process in place to ensure all parents know if we are open. We also may have to close early on some occasions, and we're sure to notify parents and provide instructions for pickup. Please keep us updated with any changes to your contact information so that we can always reach you in these circumstances.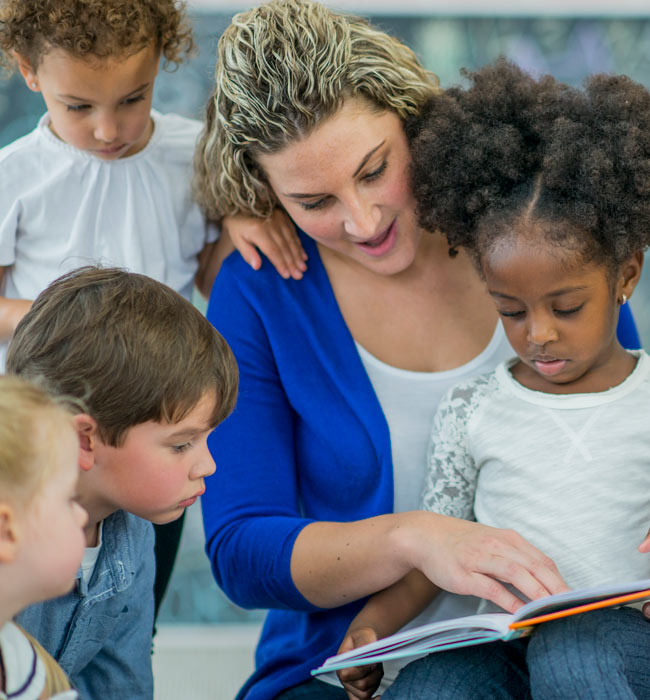 Customer Reviews & Recommendations
We understand that you want the very best care for your children. It can be difficult to know which child care facilities you can trust and which you cannot. The opinions of other parents can help you make this difficult decision. For this reason, we've compiled a page of reviews and recommendations from some of our parents, so you can hear first-hand what they think of our school and the care we provide.
Read Our Blog
At Just Children, providing excellent care and attention for children is our passion. We want our kids to thrive in our programs and in life. We use our blog to inform parents about important childcare tips as well as to provide information about our programs and facilities. We encourage you to check out our blog posts for more information about Just Children.
Contact Us Today
If you need additional information about our childcare programs or any of our locations, we encourage you to reach out to us today. A member of our staff can answer any questions or provide the additional resources you need.
Now Enrolling!
Full or Part-Time Flexible Days Available