Skip to Content
Summer Camp in New Jersey and Pennsylvania
Top-Notch Summer Camps for Children
As summer quickly approaches, it's time to start thinking about exciting activities for your child to participate in. Maybe you need somewhere to send your child during the day, or perhaps you just want to give your kids the chance to make friends and learn while school is out. No matter your situation, you can't go wrong with summer camp! Just Children is known for exceptional before and after school programs, and our summer camps are just as outstanding. Summer can be disruptive to parents' busy schedules, but we strive to take some of the stress out of your day. From music and movement classes to education field trips, your child will discover new interests all summer long. Find out more about what our summer camps have to offer.
How Summer Camp Can Benefit Your Child
While many people might think of summer camp as nothing more than a chance for children to have fun, our program is much more than just that. Although we focus on giving kids every opportunity to enjoy themselves, we also place a strong emphasis on education. In fact, attending summer camp has numerous benefits beyond acting as a form of childcare. Here are some of the outstanding advantages of summer camps:
Having Fun Is the Best Way to Learn
At Just Children, we believe that children learn best when they're having fun. Whether they're expanding their horizons with science lessons or working on their language skills, creating enjoyable lesson plans is the best way to ensure children develop a love of learning. After all, early age is the prime time to create positive feelings about education. Too many children forget what they learned in school over the summer, but summer camp is an excellent way to preserve that knowledge without making your child feel like they're attending school year-round.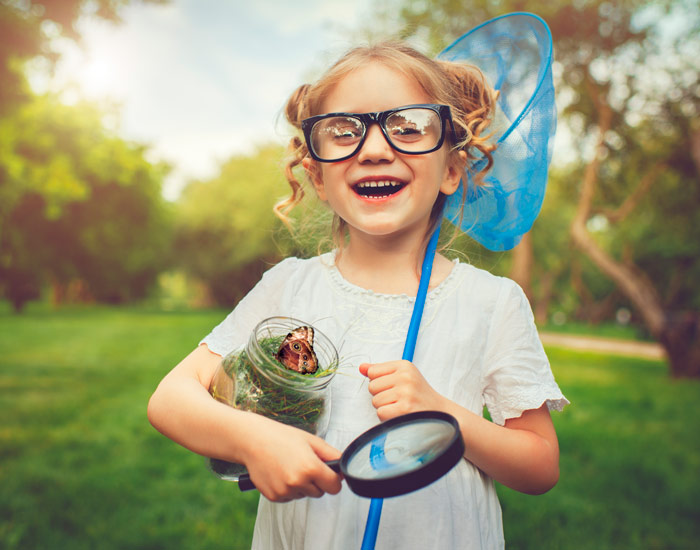 Exciting Activities for All Interests
It's no secret that all children have slightly different interests. Your oldest son might love doing science experiments, while your youngest daughter might be interested in beginning a children's gymnastics program. Whatever excites your child, our summer camp programs have something for them. These programs are designed for school-aged children and help to pique their interests and continue the learning process begun during the school year. While we love trying out new things each year, our summer camp programs typically include the following topics:
Music and movement
Gymnastics
Fun food days
Science
Math
Language arts
Computer activities for children
Outdoor activities
Educational field trips
Build Life Skills: Summer camp allows children to build life skills, such as teamwork, collaboration, and problem-solving. Beyond that, participants can also learn niche skills, like volleyball, archery, and much more.
Teaches Healthy Living: Summer camps promote elements of a healthy lifestyle. First of all, your child will learn fun ways to get their daily exercise in. Children who understand the benefits of exercise early tend to have an easier time managing stress and maintaining a healthy weight.
Independence: Young children don't always have lots of opportunities to be independent. Summer camp gives children time away from their parents to explore their environment under adult supervision. During this time, kids develop a sense of identity and become more self-reliant.
Time Away from the Screen: It's easy to find yourself in front of a TV or computer whenever you're bored. The same is true for children on summer break. However, summer camps give children plenty of opportunities to have fun outdoors, away from screens.
Make Friends: Perhaps the most exciting part of any summer camp experience is the social aspect. Your child will have the chance to make friends with other kids from across the region. Not only might your child come away with new friends, but they will also be exposed to people with different backgrounds and viewpoints.
Contact Us Today to Get Started
Whether you're interested in our summer camps or kindergarten programs, we encourage you to reach out to our team. The staff at Just Children is excited to delve deeper into our programs with you, helping you choose the appropriate activities for your child. When you give us a call or send an email, we'd be happy to tell you about our summer camps in more detail. We welcome children from all over New Jersey and Pennsylvania. Don't hesitate to contact us for more information—we'd love to meet you!
Now Enrolling!
Full or Part-Time Flexible Days Available