Skip to Content
Enrollment & Registration
Children Care Programs at Just Children
Committed to Providing the Best Care for Children
Just Children is deeply committed to providing children the best possible experience in all our child care programs. Young children carry within them a natural desire and ability to learn, and they need to be provided with the freedom to explore their world and develop at a pace that suits them. Our caregivers and teachers create a stimulating and developmentally appropriate environment, coupled with experiences that entail various enrichment opportunities. Learning naturally occurs when children are given the proper physical and psychological environment.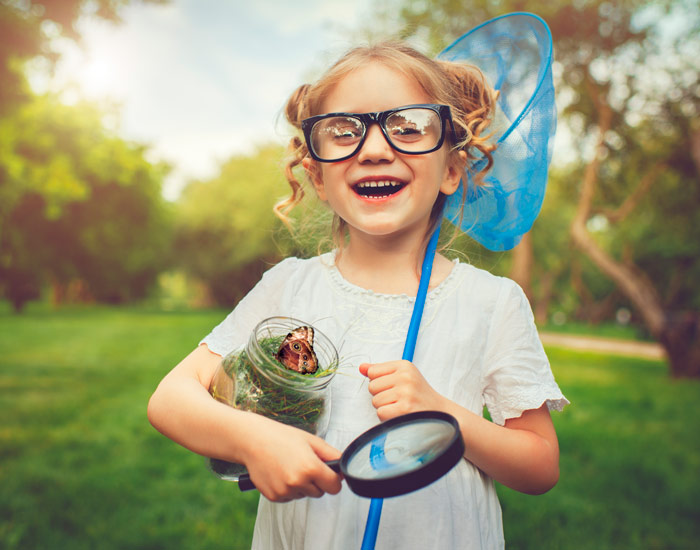 Information about Enrollment & Registration
Just Children welcomes children from eight weeks through young school age to enroll in our child care programs. We shall grant enrollment without regard to any child's race, color, culture, creed, gender, religion, national origin, or disability. We also grant enrollment without regard to any parent or guardian's race color, religion, age, creed, gender, pregnancy, national origin, or disability. Parents are invited to apply for their child's enrollment in Just Children's programs by completing the registration form and paying the registration fee. Please note that the registration fee is NON-REFUNDABLE. If you choose to withdraw your child from one of our child care programs for any reason, we will require a re-registration if you decide to return in the future. Our director or assistant director can provide full registration information at any of our Just Children Child Care locations.
For Tuition Pricing and Availability Please Contact Your Nearest Location
Child Care Programs for Infants & Toddlers
Just Children understands the worries of working parents and their need for a safe and productive environment for their infants and toddlers. At our child care centers, your children get individualized attention and compassionate interaction in a loving and enriching environment. Babies thrive when they're older when adults provide warm and nurturing relationships with them during infancy. Our child care program for infants offers naptimes, scheduled feedings, and interactive play opportunities with toys, sounds, colors, and textures that stimulate their senses and gross motor skills. Parents raising a toddler know how exhilarating their days can be, as well as how exhausting it is to keep up with them. A toddler's boundless energy is essential to their development as they explore, interact with other children, and develop their fine motor skills. Our centers provide a full-filled and educational experience for toddlers with art, music, and laughter to help them thrive during these years.
Fun & Educational Pre-School Programs for Children
At Just Children, our staff works to put your pre-school-aged child on the path to success by guiding students with an emphasis on exploration, experimentation, and self-esteem. Instilling these elements helps them make good choices and develop so that they can be more successful in school and their daily lives. We believe reading is essential, so we enhance your child's reading abilities and foster a passion for it. Problem-solving is another important part of everyday life, and we encourage independent thinking in children to develop their ability to solve problems on their own. Our staff also enforces self-awareness and learning to achieve goals, which helps them grow more independent. As kids get older, socialization is another skill we encourage in our pre-school programs to help them get along and develop respect for themselves and others.
Growing Stronger with Nurturing Kindergarten Care
At Just Children Child Care Centers, we understand kindergarten is the start of your child's education, and it can set the stage for what's to come in our kindergarten care. We balance learning and playtime to ensure children get the right amount of learning and enjoyment during this formative year. While they're attending our kindergarten child care program, we focus their studies around math, science, reading, writing, and social studies. Our staff promotes individuality, creativity, and independent learning while developing their self-confidence, problem-solving skills, and socialization skills. Our child care centers feature computers in the classroom, state-of-the-art equipment, and state-licensed and CPR-certified staff. We take your child's safety, development, and happiness seriously, and our combination of playtime and learning activities keep them smiling and engaged as they grow.
Before and After School Child Care Programs
Some parents struggle with a work schedule that doesn't allow them to drop their kids off for school or pick them up right after the bell rings. Just Children Child Care Centers understand this dilemma, and our before and after school programs provide a safe and productive solution. We give your child a calm environment to finish their homework, and they can have fun engaging in our various activities. Children can participate in sports, crafts, and computer activities in a structured environment that promotes exploration and independence. Besides academic support, we also make sure your child is included in the social scene and help them build confidence in themselves and their abilities. With our help, your child can convert wasteful hours in front of the television before and after school into learning opportunities.
Fun & Learning in Our Summer Camp Program
Parents who need a safe and fun environment to send their kids during the day during the summer months can turn to Just Children Child Care Centers. Our summer camp programs provide hours of structured fun and learning that feed your child's development through social engagement with their peers and our nurturing staff, field trips, and ample activities that have them laughing and learning. Children get to take part in a variety of summer camp activities, including gymnastics, music and movement, fun food days, computers, outdoor activities, educational field trips, math, science, and language arts. If your child needs a place to learn, laugh, and grow that's safe and nurturing, consider the programs at Just Children Day Care Centers. Call us today to learn more and get started in the enrollment process. We're ready to welcome your child.
Now Enrolling!
Full or Part-Time Flexible Days Available