Skip to Content
Child Care in Feasterville-Trevose, PA – 47 Bridgetown Pike
Give Your Child the Skills to Succeed By Enrolling Them Now
Just Children Child Care Centers have provided comprehensive services for parents of toddlers and pre-school children since 1983. Our child care center in Feasterville-Trevose is led by our state-licensed and experienced teachers and educational professionals. By combining the latest innovative technology and trusted teaching methods, we can provide your child with the skills and tools necessary to succeed in life. The local community is filled with educational opportunities, some of which we may even travel to during a field trip or nature walk. We offer a customized plan for your child's education and flexible scheduling to fit your needs. Learn more about the programs offered at our Feasterville-Trevose location. Then speak with our enrollment team today to discover which program is best for you.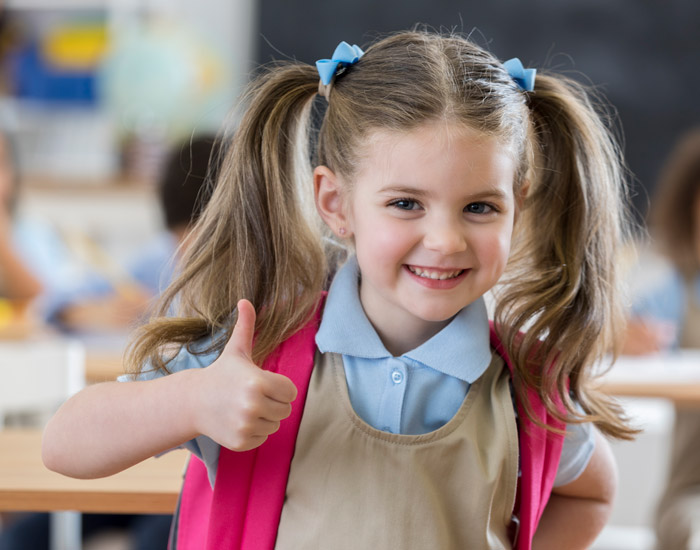 Our Complete Child Care Services
At Just Children Child Care Centers, we're dedicated to helping your child reach and exceed developmental goals during each stage of their education. We offer multiple programs that are tailored to each specific age group to cultivate a lifelong love of learning. Our state-licensed teachers and experienced educational staff use age-appropriate teaching techniques and curriculum to challenge your child and prepare them for next year. Our year-round child care programs include:
Pre-Toddler Child Care – The pre-toddler program is a safe and exciting space for your infants to learn. Our educators will sing songs, read, and play with your infants to build the foundation for education. We'll customize our care to meet your child's needs.
Toddler Child Care – Our toddler child care program allows your child to explore their curiosity in a safe and nurturing environment. Our small class sizes mean your child will receive the support they need if they're struggling and the guidance they deserve when they excel.
Pre-school – When you enroll your child in our pre-school program, they'll develop the cognitive and problem-solving skills they need to succeed throughout their educational journey. We provide a safe and creative learning environment to ensure your child is ready for future success.
Kindergarten Program – Our kindergarten program is led by state-certified teachers. We maintain small class sizes and focus on the STEAM program, which emphasizes science, technology, engineering, arts, and math.
Before & After School – Our before and after school programs are perfect for working parents. We build off the skills your child is learning in the classroom and apply them here. Your child will also participate in fun and exciting activities such as arts and sports.
Summer Camp – Summertime is meant for relaxing and creating exciting memories. However, learning doesn't need to stop. At the summer camp program, your child will learn about independence, healthy living, and how to make new friends while enjoying a wide variety of activities.
Teach Your Child the Skills They Need to Succeed
Children are naturally curious learners. At Just Children Child Care Centers, our purpose is to create a safe and nurturing environment so your child can explore, play, learn, and grow. We have a team of highly-trained and experienced education professionals to ensure your child receives the guidance they need. Our classrooms have the latest technology that prepares your child for their future by teaching them the skills they'll use for the rest of their lives. If you'd like to enroll your child, contact our team today to schedule your tour.