Skip to Content
We Provide Nurturing Kindergarten to Families
Kindergarten sets the stage for your child's education. Your son or daughter's future success hinges on their early education more than you might think. Students who fall behind both academically and socially find it difficult to catch up as they move through their educational journey. Just Children Child Care provides personalized Kindergarten for families.
Our curriculum is based on the belief that your child's kindergarten experience should prepare your children for their primary grades by preparing them academically and socially. Maybe even more than math, reading, or science, the single most important thing our students gain from our curriculum is a love for learning. Children who love to learn tend to perform much better in school and make your job as parents easier.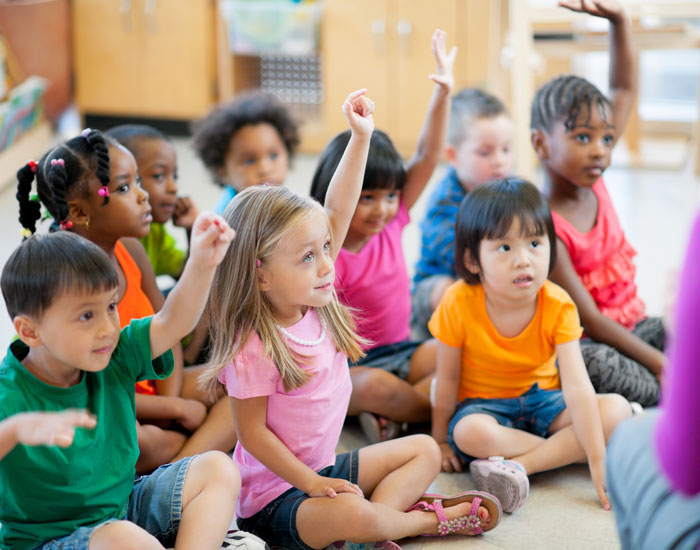 We Focus on Enhancing Your Child's Love for Learning
Our curriculum is unique. We believe that education is more than a recitation of facts, or arithmetic, or reading comprehension. Those things are important, but we also believe the creative arts, dramatic play, computers, and gymnastic activities are just as important. Our individualized program blends primary grade preparation with art education designed to enrich your child's social and academic skills. Our curriculum's mission is to:
Concentrate on reading, writing, math, science, and social studies.
Promote creativity, independent learning, and individuality.
Focus on developing your child's self-confidence, socialization skills, and problem-solving skills.
Creating well-rounded kindergartners is our goal. Throughout the school year, your child will learn valuable skills and knowledge that will enable them to be successful throughout primary school. Most importantly, they'll be excited to come to see us every day.
Now Enrolling!
Full or Part-Time Flexible Days Available