Skip to Content
Is Early Daycare Good Or Bad For Children?
Raising a child is a significant responsibility, and as parents, we want to provide the best for our kids. One of the crucial decisions that parents make is choosing whether to enroll their child in a daycare or keep them at home. However, research shows that early learning daycare can provide numerous benefits to toddlers. In this blog post, we will explore these benefits and show why Just Children in Pennsylvania and New Jersey is an excellent choice for parents who want to give their children the best start in life.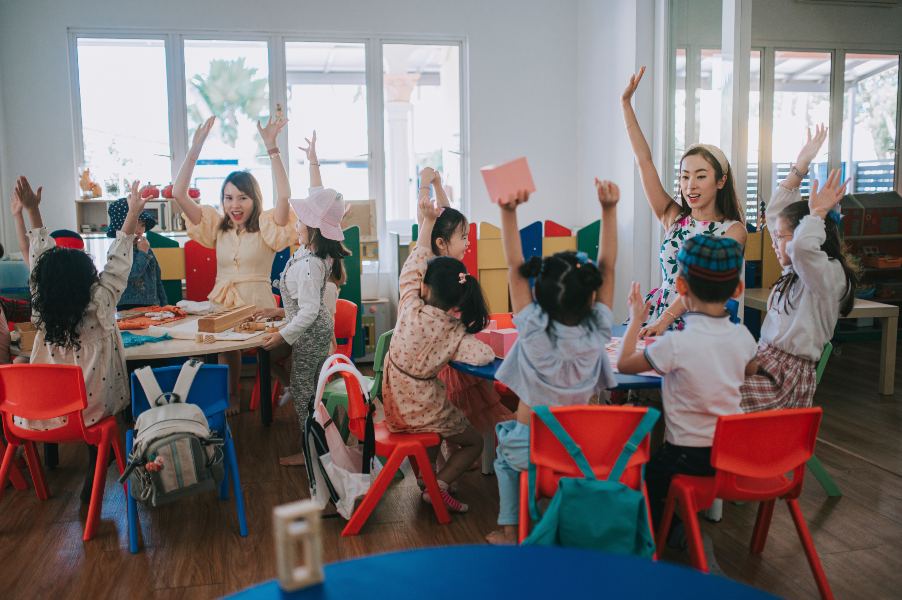 Early Learning Daycare Provides a Structured Environment
Toddlers thrive in a structured environment that supports consistent routines. Early learning daycare provides such an environment, giving your child a sense of stability and predictability, which is essential for their emotional well-being. At Just Children, we have a daily routine that includes play, nap, and meal times that help your child learn about routines and schedules.
Early Learning Daycare Enhances Social Development
Another advantage of early learning daycare is that it promotes social skills development. Young children learn by example, and in daycare, your child will have exposure to other children and adults, allowing them to develop social skills such as sharing, communication, and problem-solving. At Just Children, we believe that socialization is crucial, and we provide opportunities for children to interact with other children and participate in group activities.
Early Learning Daycare Improves Language Development
Toddlers are naturally curious and learn new things quickly. Early learning daycare takes advantage of this by providing an environment where children can learn through play and exploration. At Just Children, we offer language enrichment activities that immerse children in language-rich environments, which helps with vocabulary building, language comprehension, and communication.
Early Learning Daycare Offers a Safe Environment
Early learning daycare providers are trained professionals who know how to keep children safe. At Just Children, we have security measures in place to ensure that children are safe at all times. Our facilities have secure entry points and CCTV systems to monitor activity. Furthermore, we have staff trained in CPR and first aid, ready to handle any emergency.
Early Learning Daycare Promotes Cognitive Development
Early learning daycare promotes cognitive development in young children. By providing opportunities for exploration and play, children develop new skills and discover new things daily. At Just Children, we have a curriculum that supports children's cognitive development, including activities such as puzzles, games, and group reading sessions.
Visit One of Our Just Children Locations Today!
Early learning daycare provides numerous benefits to toddlers, including a structured environment, social and language development, a safe environment, and cognitive development. Our aim at Just Children is to provide the very best infant daycare services in both Pennsylvania and New Jersey. Our caregivers, who are fully licensed and certified, have many years of experience when it comes to delivering quality daycare services and early childhood education. We'll attend to your infants, make sure they stick to their feeding plan, and keep them secure as we take care of them tenderly. We provide quietly nurturing physical motor skill growth, playtime that stimulates the senses and colors, and naps to make sure your baby feels rested and eager to be with you when you come back. We use toddler-safe toys and surfaces to keep them secure. Get in touch with us today to take a tour and find out more about our program and our newborn facilities.
Now Enrolling!
Full or Part-Time Flexible Days Available