Skip to Content
Offering Child Care in Feasterville PA Since 1983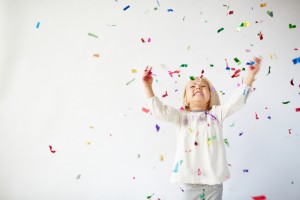 As we ring in 2016, it's a bit nostalgic to think that Just Children Child Care Centers have been in the Feasterville, PA area since 1983! We live in a microwave society, where everyone wants things quickly! Unfortunately, caring for and raising a child can't be rushed.
As many other small businesses and large corporations have opened and others have closed in that time, including Bear Stearns and Lehman Brothers, Just Children grew to have eight locations throughout PA and NJ. As a family-owned business, we've always wanted to grow, without feeling like a cookie cutter turnstile for children. As every parent knows, their child is different than the child next to them…even identical twins! A point is made to get to know every parent and child by name, so each morning or afternoon feels like you're being greeted by a friend. Just Children's largest source of business is current and former family referrals, which makes it all worth it when a family thinks that highly of us.
Child care is a very competitive business, especially with the number of parents who are both employed growing every day. It's come a long way since 1983 and continues to evolve daily. Just Children, like any business, cannot be everything to everyone, and that's ok. We try our hardest to accommodate our families' schedules and budgets. With locations in Bensalem, Feasterville- Trevose, Telford, Downingtown, and Philadelphia in Pennsylvania, there is probably a location near you. If you're in New Jersey, we have 4 locations in Medford and Mount Laurel, NJ.
As we enter our 33rd year of business, we wanted to thank you, the parents and community folks, who have made it possible. People are often amazed when they walk into a Just Children location and see how far things have come since the days of babysitting. There is actual learning happening! Parents love when their children come home and are excited to share what they've learned or made in school. Kids never want to feel behind or left out, which is why our preparation for grade school makes the transition so smooth. Learning reading, writing, math, science, social studies, computers, foreign language, the arts, and many other topics help their developing brains (they're like sponges!) absorb this important knowledge.
If you are interested in childcare for your child(ren), please don't hesitate to call, email, stop in, or find us on social media. We can also contact you via email or phone at a time convenient for you. Our website now has a chat feature as just another way for you to ask a quick question while at work or on the go. We'd prefer to see your smiling face in person and show off our beautiful facilities, but we realize that days are short and time is precious. If you can, stop by with your child and watch their face light up…it will make your decision to join the Just Children family that much easier! Happy and healthy 2016 to all of you!
Now Enrolling!
Full or Part-Time Flexible Days Available